An adjuster who brings justice to the insured.
Richard Michelson, CIC, CRC Licensed Public Insurance Adjuster
Florida public adjusting services provided by Richard Michelson Florida license #e142469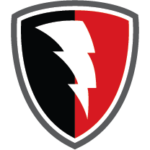 Insurance companies will typically send their own adjusters out to survey damage and estimate the cost of repairs. Of course, these adjusters work for the insurance company, so they're motivated to save their employers money. We, on the other hand, work for you. We're motivated to get you a fair settlement.
We represent you — as your adjuster — to get the maximum value on your settlement based on the insurance in force at time of loss.
If you're in the middle of a claims dispute or if you think your settlement offer is unfair, we can help. The good part is that if you don't get paid, we don't get paid.
Call us today at 502-299-2631 and we will get you the settlement you deserve. Because you paid for it.